For your convenience, the hotel reservation will be made by ICILSM2018 Secretariat, due to the limited number of rooms in Grand Dynasty Culture Hotel for ICILSM2018. If you want to reserve the room at special rate, please give us the following information by email before April 1st. You will pay your accommodation fee to the hotel directly when you check in.
Please send your accommodation information by email to icilsm2018@nwpu.edu.cn, e.g.
Guest Name: XXX, XXX and XXX
Check-in Date: May 7
Check-out Date: May 11
Adults: 3
Double Room: 1
Twin Room: 1
Only Superior Room (1 queen bed or 2 single beds) can be booked.
CNY400 with 2 breakfasts (1 breakfast for Double Room) per room/night.
Grand Dynasty Culture Hotel opened on 18 February, 1989. It is a business, conference cum leisure four-star hotel, was appraised by the national authority office in 1990. They have strived to achieve a balance between the ancient and the new. With world-class facilities and services designed to please even the most seasoned world wanderers, they still try to preserve the spirit of this fascinating place. That's because they want your stay in their hotel to become an integral part of your experience in Xi'an.
Booking link: http://www.gdhxian.com/
Address:172 Lian Hu Road, Xian, Shaanxi Province 710002, PRC
Telephone: (86 29) 8721 6868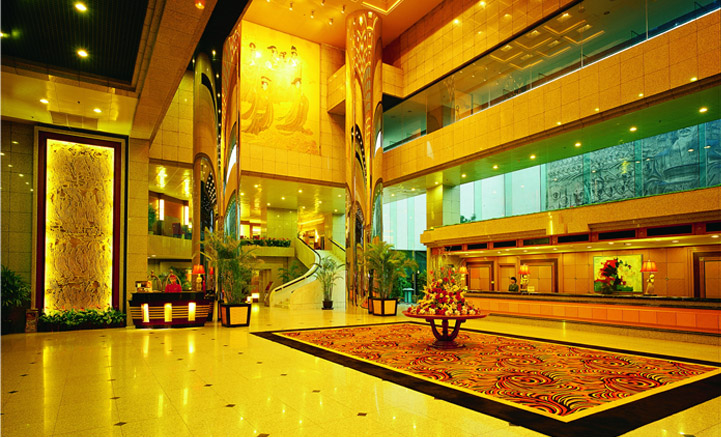 1. Transportations from Xi'an Xianyang International Airport to the hotel.
1.1. Taxi
It costs about 170 RMB from the airport to this hotel.
1.2. Airport Express
There is no direct Airport Express to this hotel so you have to transfer to a taxi or public bus. The time for Airport Express to take off from the T3 terminal is at 6:00-2:00(The next day)
If you have any questions or need help, please call the Airport Taxi Dispatch Management Number:86-029-96788
2. Transportations from Xi'an or Xi'an North Railway Station to the hotel
2.1. Taxi
It costs about 15 RMB or 40 RMB from the Xi'an or Xi'an North Railway Station to the hotel.
2.2. Bus and railway
If you arrived at Xi'an North Railway Station, You can take a subway from North Railway station to Sajinqiao station directly. If you arrived at Xi'an Railway Station, You can take No.103/703/28 bus to the hotle or take a subway from Wulukou station to Sajinqiao station.
3. Transportations from Beijing to Xi'an

If you fly from Beijing to Xi'an, simply follow the instructions of domestic connections at the airport.
If you travel from Beijing to Xi'an by high speed train, you should board the Xi'an-bound high-speed train at the Beijing West Railway Station.From the airport, you may take the Airport Express Line 7 which will take you straight to Beijing train station.
Please check back frequently for updated information!